Modular Lockers provide convenient individual storage for many different environments including:
Mobile Workforce Storage
Satellite Office Storage
Storage in Libraries or Museums
Retail Order Retrieval
Apartment Building Delivery Drop Boxes
Police Evidence Pass Through Systems
Modular Lockers can be ordered as single units or ganged together in Starter and Add-on configurations to make banks of lockers.
Our Modular Locker come in five starts heights for individual desk use, counter height and cafe heights for task or collaboration areas, or as a bank of stand-alone taller lockers.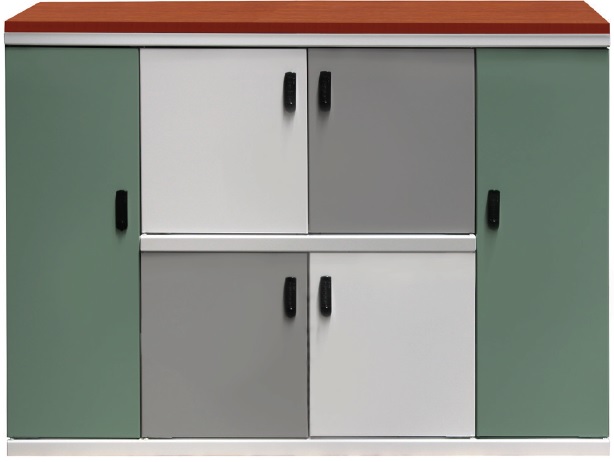 Shelving Sizes
Depths
12″, 15″, 18″, 24″
Widths
12″, 15″, 18″, 24″
Heights
26-3/4″, 34-1/4″, 40-1/4″, 64-1/4″, 76-1/4″
Lock Options
There is multiple security choice for Modular Lockers.   Standard locks with round or liver handles can be keyed differently or keyed alike.
The Electronic Keypad Lock comes with various options including keypad and key-fob access with an overriding administration code and lockout after 4 attempts.
The new Bluetooth/Proximity model provides keypad, smart phone or proximity card access.   Control administration functions remotely or through Bluetooth, Cloud-based audit trails capture and store records for identifying user access history.   This function is especially useful for storing high value items and for police chain-of-custody for evidence lockers.


Features & Benefits
Modular components for Design Versatility
Individual Locking Storage
Lock Options
Door options: Left Hand or Right Hand Swing, Perforated Front Doors
Optional Laminated Conteropots
31 Standard Colors with no VOC's
Lockers can combine with standard Shelving
Limited Lifetime Warranty
Preconfigured Lockers
To make ordering easy Modular lockers are offered in pre-configured combinations of various width, depth, and heights.   All units come with your choice of locks.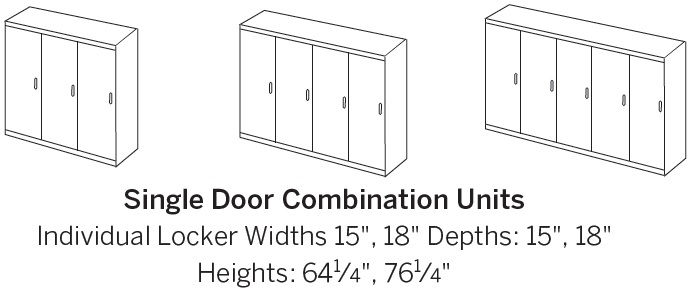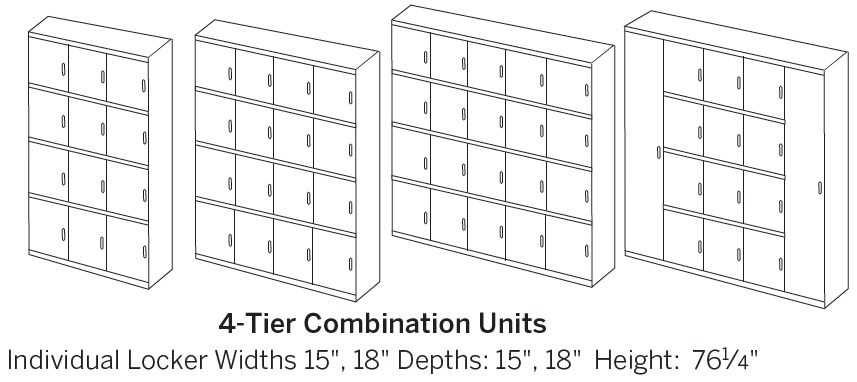 Accessories
Add shelf and garment accessories to customize and divide Modular Lockers to suit your storage needs.   Shelving has 3/4″ profile and are adjustable every 1-1/2″.