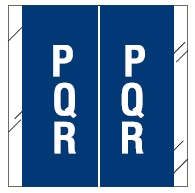 AAK Conversion Labels
Tabs are colored to matchcolors of AAK folders thus enabling you to create the AAK ten color groups with your existing folders.
#4016P Package of 100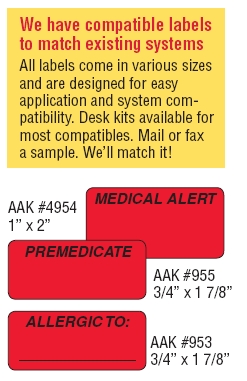 Reminder Labels
Offered in a variety of fluorescent colors. 500 per roll. Over 60 distinct messages are available from 5 different categories: Medications, Biohazard, Insurance, Remittance and Miscellaneous. (Actual size not shown.)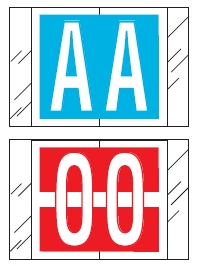 #12000 Series and
12030 Series
1" vertical alpha labels.

#118800 1/2" Month Label
For end tab folders.
Individual Packages (100)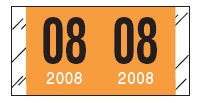 3/4" Year Label
For end tab folders.
#4900R Series
Self-Dispensing Roll (1000)
#4900P Series
Individual Packages (250)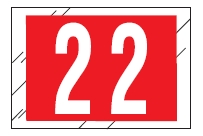 11000 Series
1" numeric label for end tab folders. (0-9 available).
Individual Packages (100)
Self-Dispensing Roll (250)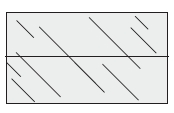 Label
Protectors
Self-adhesive clear mylar protectors prevent wear and eliminate unreadable information caused by heavy file use.
#4485 4" x 2"
Self-Dispensing Roll or Box (500)

#4285 3 1/2" x 2"
Self-Dispensing Roll or Box (500)
Mylar Folder Spine Protectors

8" x 2", 11" x 2", 11" x 3." Available in packages of 100 and 500