Marijuana Cannabis Grow Shelving System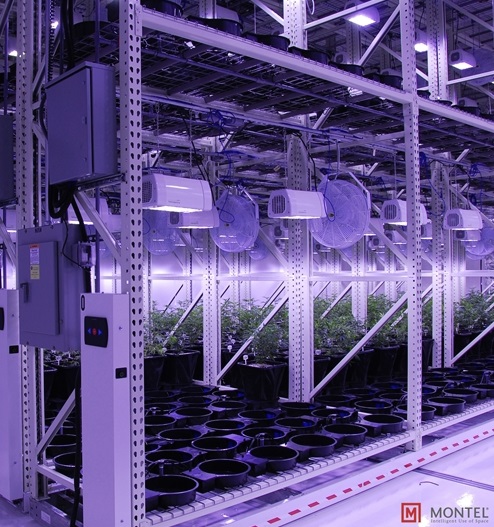 Let Allied Systems Products help design and build you the ultimate High Density Mobile Marijuana Grow Shelving System. We can create more room by eliminating the isle space and double or perhaps triple the amount of vertical space. Allied systems designers and installers can help maximize your grow space so you can get the best return on your investment.
It's all about the yield of the canopy. The main problem indoor growers are face with today is to create better yields whether cloning or flowering, all plants need uniform access to the lights, but spreading them out increases the number of lights and the amount of space needed, creating an immensely inefficient use of space and electricity. Allied Systems Products can help today's marijuana cultivators gain, maximize and utilize your current space so you can get the highest yield canopy possible.